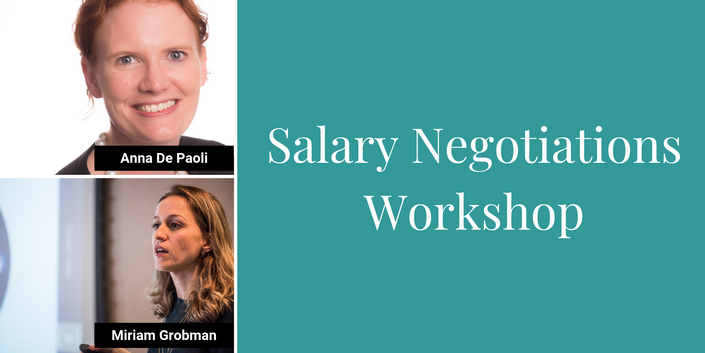 Salary Negotiations Workshop
Prepare So You Don't Leave Money On The Table
Preparing for an upcoming conversation about your compensation?
Applying for new jobs and want to make sure that you maximize your package?
A previous negotiation didn't go well and you would like to figure out how to do better next time?
Talking about money and asking for more is stressful for many professionals. But so is finding out that you never asked and your colleague is making 40% more because they did.
Leadership expert, Miriam Grobman and negotiations guru, Anna De Paoli, pair to deliver a highly interactive workshop for professionals who want to learn how to more effectively prepare to negotiate salary and other forms of benefits with existing or potential employers.
We will help you go beyond the story in your head and prepare for an open and honest conversation around salary and benefits!
In this workshop we discuss:
1. Negotiation prep:

How to benchmark yourself
How to present your overall value to your employer
How to set a target and to evaluate your success against it
2. Expanding the pie: what you can ask for beyond salary

3. How you can get past an initial "No"
4. Case studies on negotiation challenges such as how to deal with continuous pushback and how to approach equity compensation.

BONUS TOOL: Our special Negotiations Prep Worksheet to help you define your strategy.

Who is this workshop for?
Professionals who are looking to switch jobs, are in the midst of interviewing or have been in a role for a while and need to have that promotion discussion
Seniority level: mid to late career
Company size: any
About the Instructors:
Miriam Grobman is the Founder and CEO of Miriam Grobman Consulting, a management consulting firm dedicated to advancing women into leadership roles in male-dominated industries. She's also the creator of the Influence Masterclass and EP Lab for women. Miriam previously worked in strategic roles within Fortune-500 companies on 3 continents. She holds an MBA from the Wharton School and a BS in Computer Science from the University of Texas. Miriam splits her time between Austin, Texas and Rio de Janeiro, Brazil.
Anna De Paoli is President of De Paoli & Associates Inc. Anna is a Certified Management Consultant who specializes in commercial negotiation in the agriculture sector. Her negotiation experience ranges from small business transactions to multibillion-dollar supply agreements. Prior to her consulting career, she spent 10 years working internationally for Shell in Canada, Germany, The Netherlands, and the UK. She was involved in commodities trading and supply chain management for a wide range of refined products and biofuels. She has a BSc. Hons in Natural Sciences from the University of Durham, UK. Anna lives in Calgary, Canada with her husband and two young children.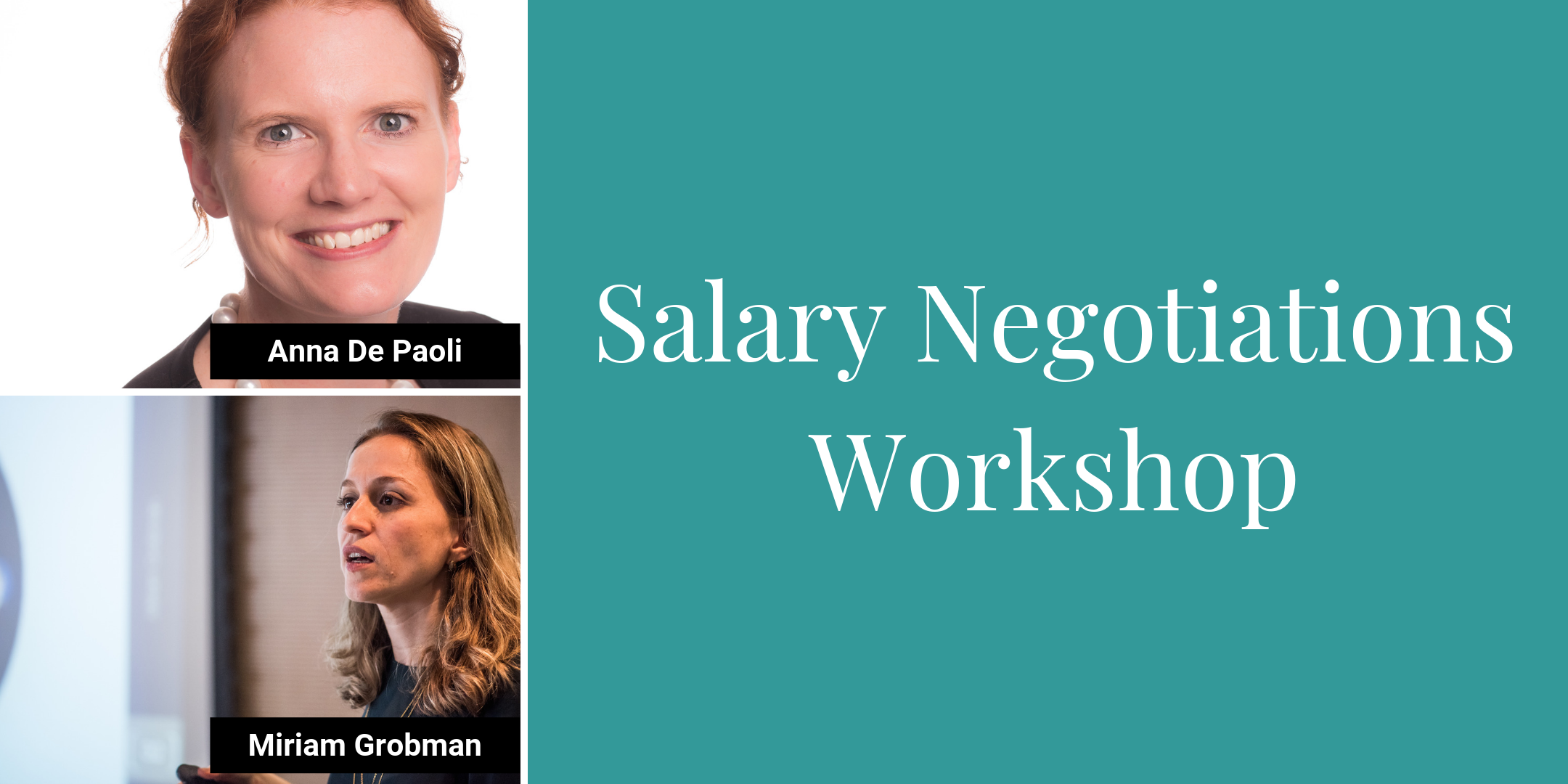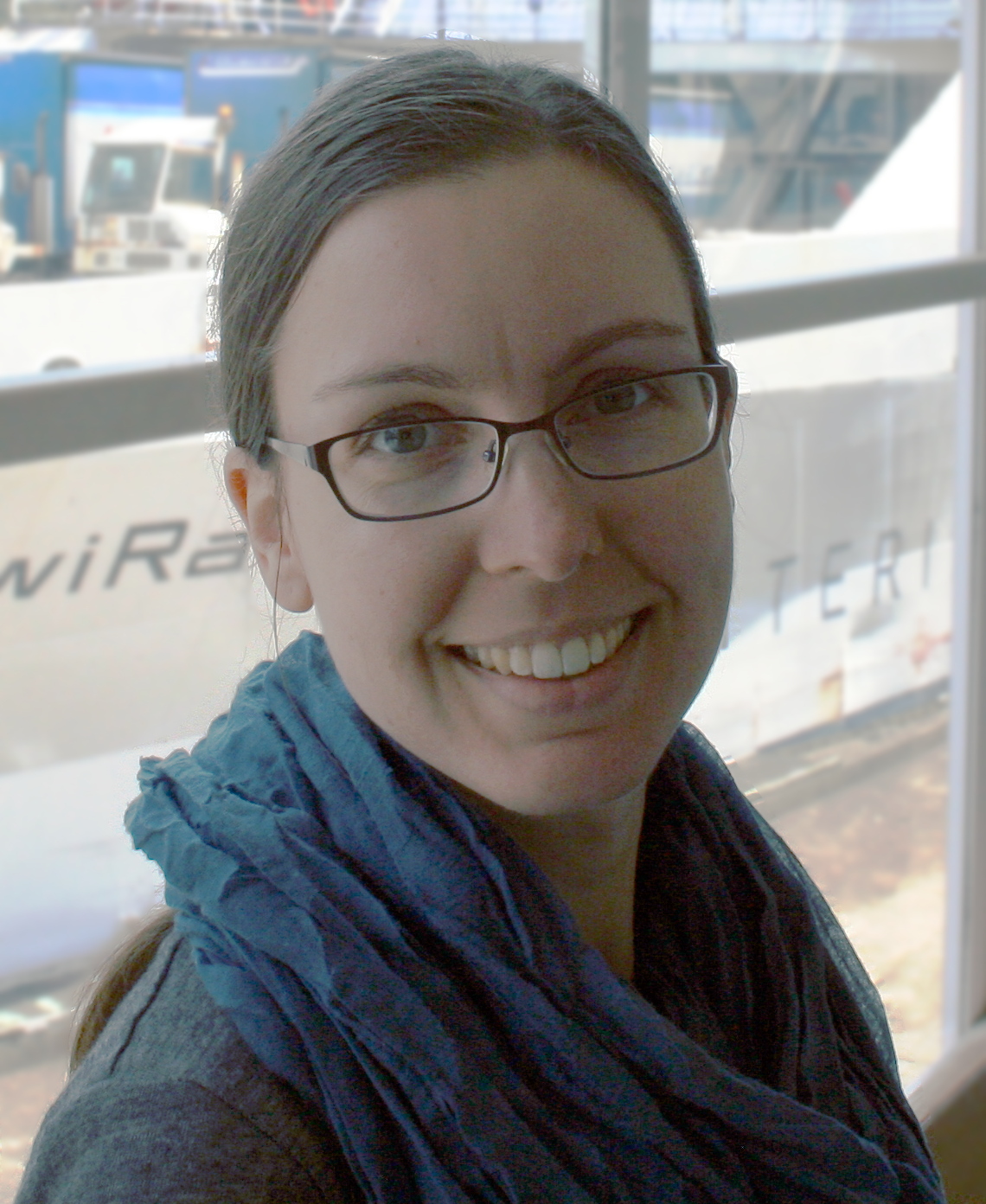 The workshop is a perfect framework builder. At the beginning, I wrote down my personal goal/problem statement and easily connected everything back to it. By the end, I felt less overwhelmed and intimidated by my own negotiating problem and was able to see a skeleton strategy in my notes. You two were excellent at sharing practical advice and removing the "negotiating is scary" factor during the discussions. Having the dual, and sometimes differing, viewpoints provided a more adaptable strategy for each individual in the workshop. Finally, I love that it was only for women. You normalized negotiating for us in a "safe space".
- Kelly, Manufacturing Supervisor, Austin
Course Curriculum
Course Material
Available in days
days after you enroll